Irdeto Product Portfolio
Irdeto's product portfolio is diverse. LiveInstantly will focus on and resell the following content security products: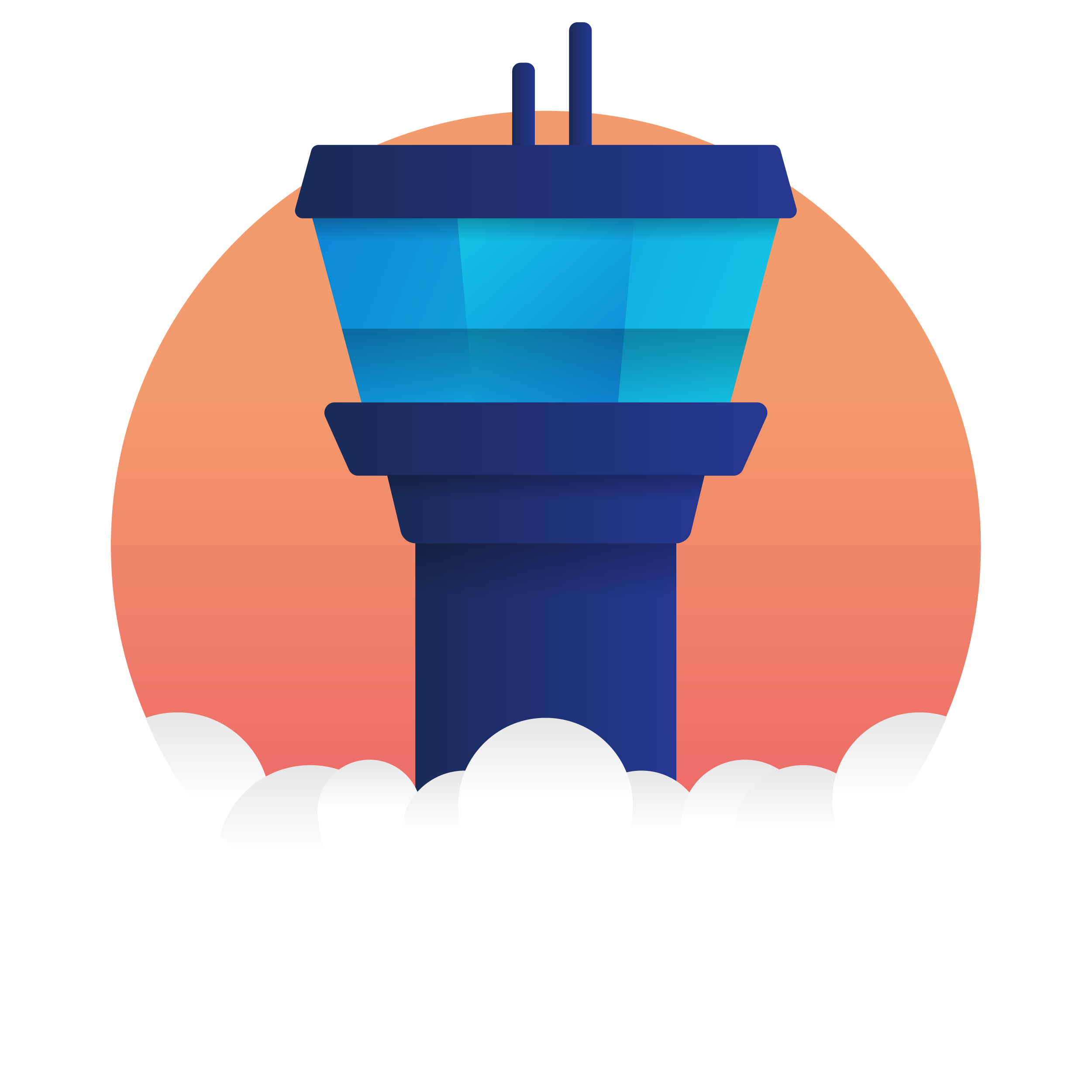 Irdeto Control
Multi-DRM
Irdeto Control is a high-performing and scalable multi-DRM solution at the center of OTT content delivery activities.

Generating keys for content encryption, administering content usage rules, and issuing playback licenses is done simply and reliably (up to 99.999% SLAs). Business reports, proactive monitoring, and operational supervision provide visibility and help to ensure smooth operation. Irdeto Control gives service operators the confidence to scale their business, grow their revenues, and enjoy peace of mind even during high peak events.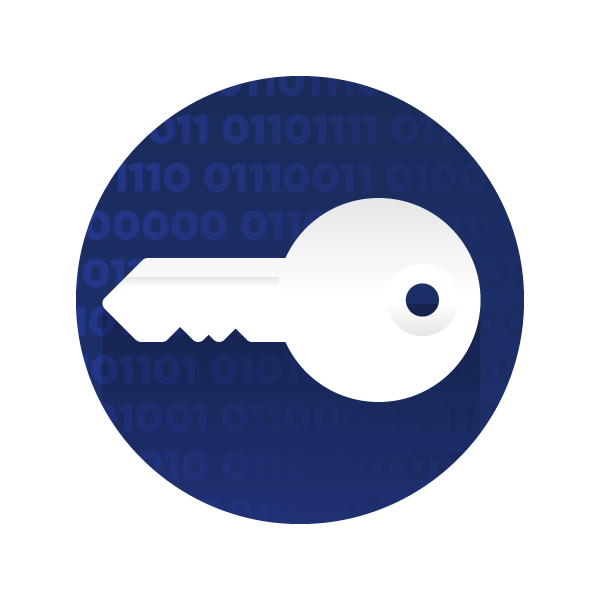 Irdeto Cloaked CA
Conditional Access
Irdeto Cloaked CA is the most advanced and most widely deployed card-less conditional access system for broadcast and IPTV operators worldwide.

Leveraging Irdeto's exclusive core security technology (Cloakware® Software Protection) to protect both the content and the software itself, Cloaked CA is recognized by all major Hollywood studios and has been repeatedly certified for premium content protection by independent industry auditors.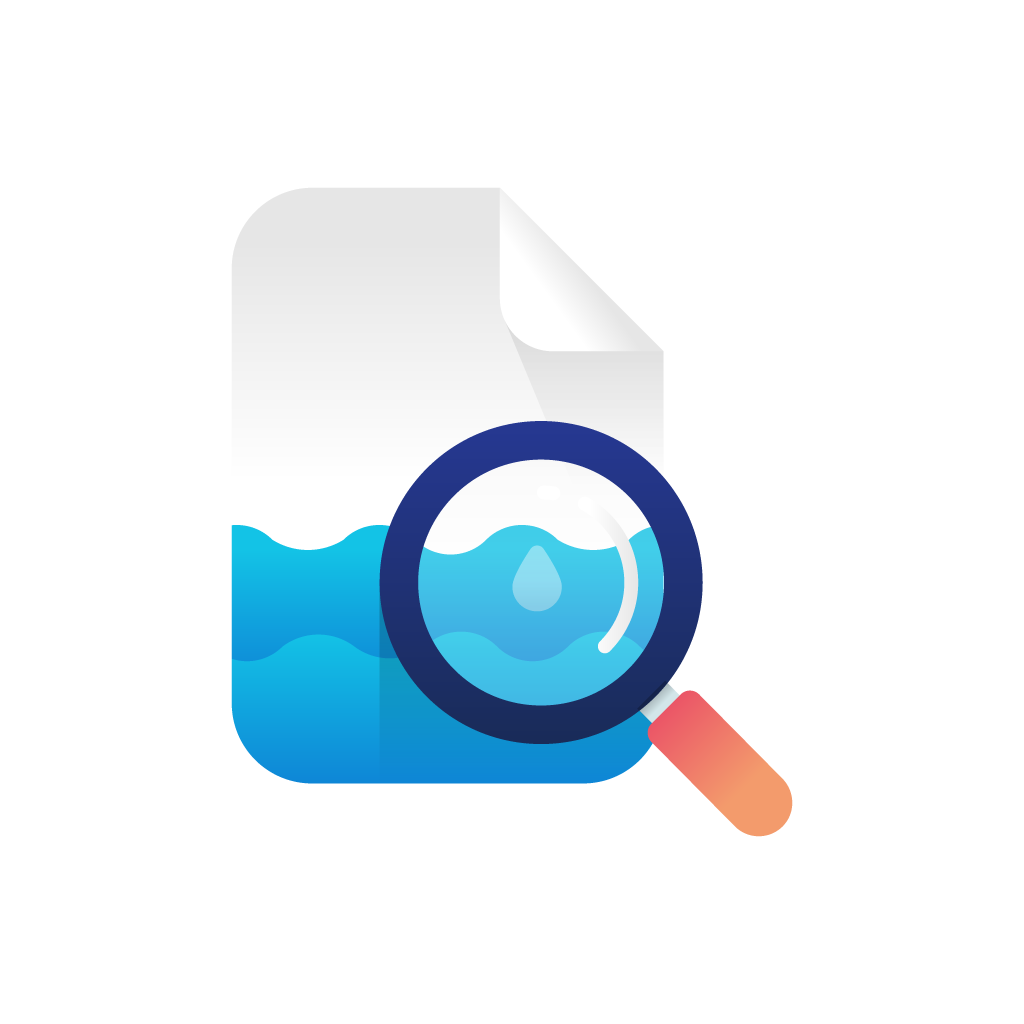 Irdeto TraceMark
Watermarking
Irdeto offers TraceMark, our award winning patented Forensic Watermarking solution, to enhance your security efforts throughout the content value chain.

TraceMark supports different use cases, from tracking security weaknesses in distribution channels to identifying individual pirate sessions to disrupt unauthorized streams at the source.

Whether you are trying to protect live or video on demand content or whether you deliver your content over Satellite or OTT platforms, Irdeto has a watermarking solution that is optimal for your business needs.
Irdeto Control - Features
Irdeto Control is the Irdeto's SaaS-type multi-DRM service. It supports a variety of DRM schemes, security scenarios, streaming formats, and more with providing scalable and stable services.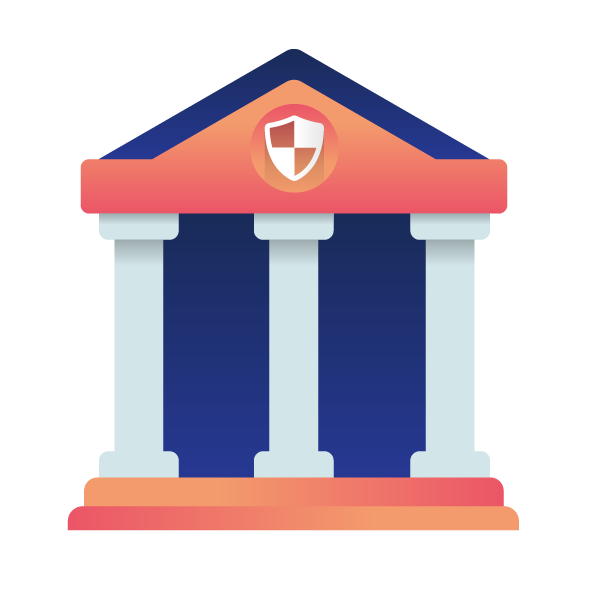 Deployment in any environment
Irdeto Control provides flexible deployment models. The SaaS deployment leverages AWS services to bring infrastructure benefits of reliability, scalability, performance, and maintainability:
Geo-diversity (multi-region)
Low latency
High availability
Kubernetes autoscaling
Continuous delivery
Operators who prefer a CAPEX model can choose the on-premise licensed solution. For isolated environments there is the option of "Irdeto Control on the Go".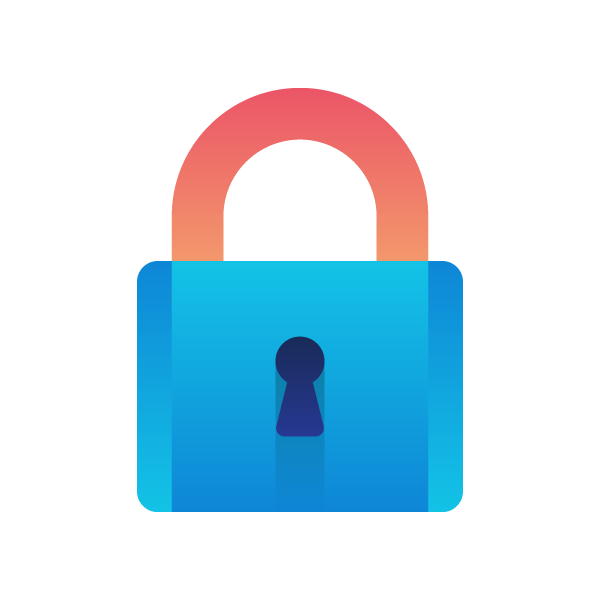 Protection System
Multi-DRM capabilities are essential for obtaining rights of quality content and securely distributing content across a wide range of consumer devices over the open network. Irdeto Control supports all the leading commercial DRMs. In addition, it also offers two clear key options for basic content protection:
Microsoft PlayReady
Google Widevine Modular
Apple FairPlay Streaming
HLS AES-128 (ClearKey)
DASH ClearKey
Security features: hardware DRM, dual expiry, license renewal, output control, track keys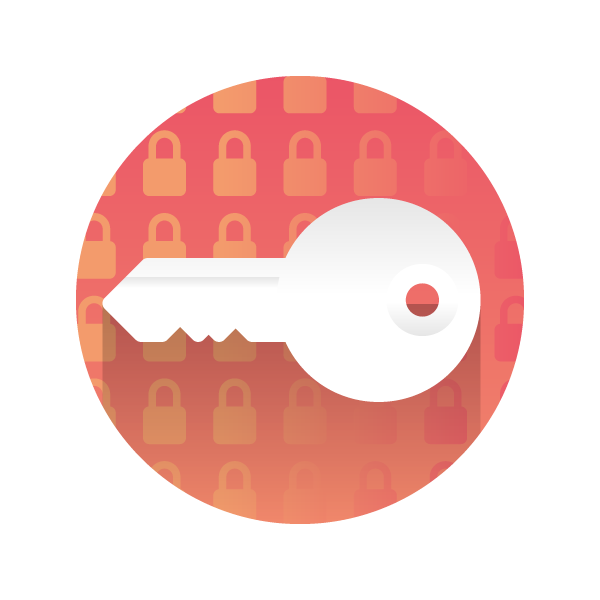 Content Encryption
Irdeto Control Key generator can generate encryption keys and content protection data for various protection systems. Pre-integrated with major encoders/packagers, it is a turnkey content packaging solution:
CPIX 2.3-compliant interface
AWS Secure Packager and Encoder Key Exchange (SPEKE)
Track types
Key rotation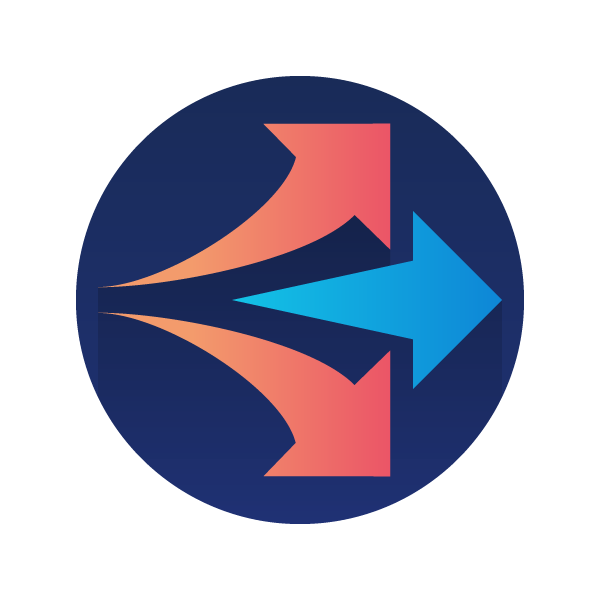 Streaming Format
Streaming formats define how content is streamed to consumer devices. Irdeto Control supports the major streaming protocols to ensure maximum devices coverage and best viewing experience:
Apple HTTP Live Streaming
ISO MPEG-DASH
Microsoft Smooth Streaming
Common Media Application Format (CMAF)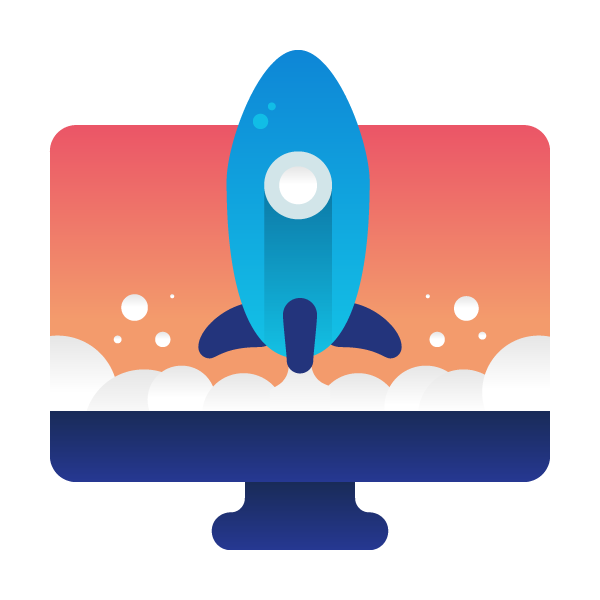 Delivery Method
Multiple distribution modes can be combined with various business models, including ad-funded, subscription, transaction, and freemium:
Live Streaming
VOD
Download & Go (including offline rental)
Catch-up TV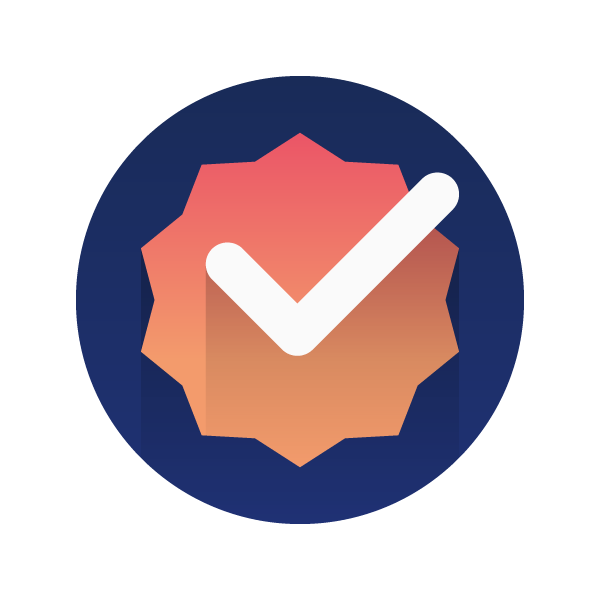 Consumer Authorization
Consumer authorization is the process to grant a consumer access to content. Irdeto Control offers a multi-layered consumer authorization approach that allows flexibility without compromising security:
Session token for authentication and just-in-time entitlement
Geo-blocking by country; automatic VPN & proxy detection
Concurrent stream management
Irdeto Multi-DRM architecture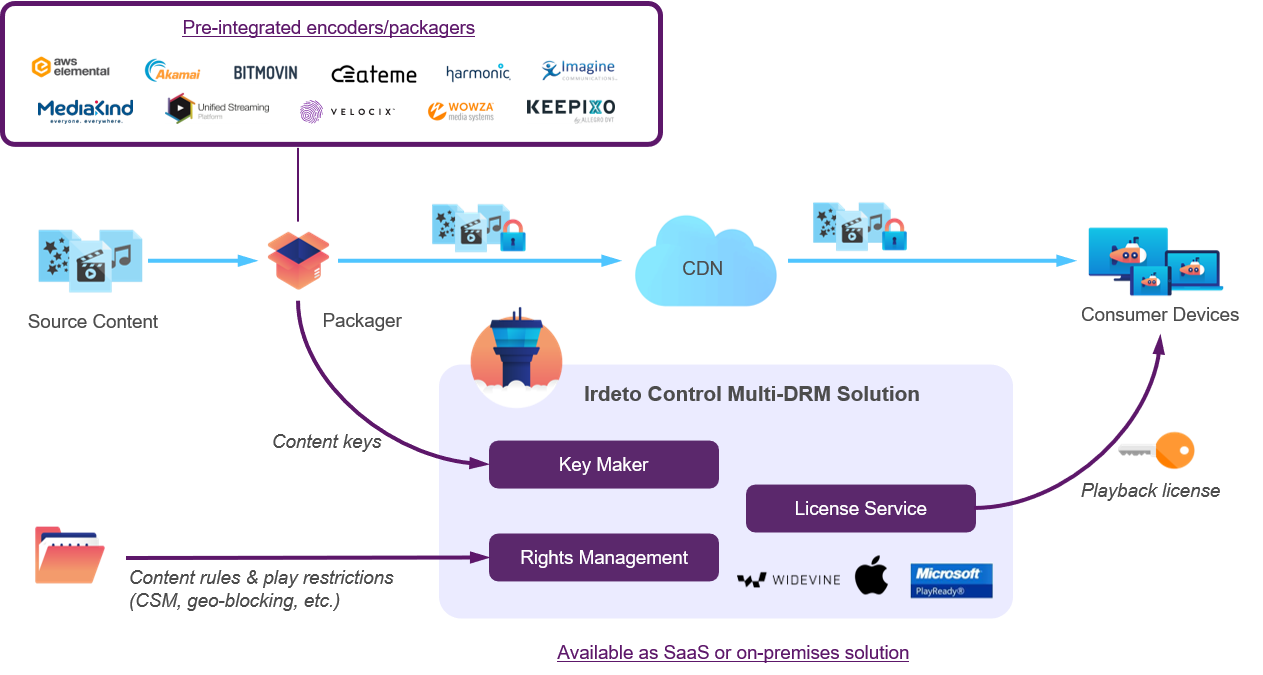 About Irdeto
Irdeto is a professional security products & services company that archives World's first DVB conditional access deployment, holds inventors and the key patent holders of Whitebox Cryptography, and provides a first deployed CA solution for mobile TV. For OTT technologies, Irdeto provides the first solution of Widevine with DASH, PlayReady Live, Apple FairPlay Streaming, Adobe Flash Access monetization solution, and early 4K/UHD support for OTT with PlayReady Level 3000 / Widevine L1.
Irdeto established at 1969 and holds 149 patent pending cases and 332 granted patents. With more than 50 years of expertise in security, Irdeto's software security technology and cyber services protect more than 6 billion devices and applications for some of the world's best-known brands; such as 1 billion PKI certificates managed and 350 million IoT devices protected, over 80 software-based Cloaked CA customers worldwide with over 40 million card-less CA clients deployed, more than 1.4 billion DRM licenses delivered per month.
Also Irdeto is the First foreign-approved CA and DRM solution in China. Now Irdeto has more than 400 customers in 75+ countries around the world, including pay media operators (cable, satellite, telco/mobile, terrestrial), OTT service providers, studios, broadcasters and other content owners, sports rights holders, programmers and video game publishers.
Irdeto is headquartered in Hoofddorp, The Netherlands, and more than 18 offices world-wide.